About us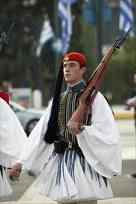 AccessibleTravel.gr is fully supported by HIMALAYA TRAVEL S.A.a family owned travel agency thathas been in business since 1985 in the centre of Athens, providing reliable services for memorable vacations to hundreds of thousands satisfied clients.
We are Full Service Specialists in Individual and Group Travel, planning Vacation Packages, Ecological and Special Interest Tours and one of the few Travel Agencies specializing in wheelchair accessible travel around Greece.
For the past 20 years, we have successfully organized many Congresses, Athletic Meetings and Events, as well as Leisure Packages for handicapped groups in Greece and abroad, gaining great knowledge and the experience needed to work successfully with this special market.
After the 2004 Olympics, Greece is Europe's premier destination not only for sophisticated travellers, but also for people with disabilities who make the most of an escape. We'll give you the experience of a Cruise among the legendary Greek islands of the Aegean Sea, or a trip to the islands or inlandwithintimacy and outings to villages, providing hotel accommodations accessible with special handicap rooms.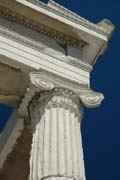 Whether you are planning a romantic trip for two or something special for your group… we have the expertise and motivation in giving you and your trip the attention you deserve.
Our philosophy is very simple …we provide you with excellent and friendly services, a unique vacation experience that will keep you coming back to us year after year! Our success comes from not failing to follow our principles i.e. our clients invest on us and it is our responsibility to protect and manage their investment successfully.
To some of our clients planning such a vacation trip, is a dream of a life time and it is our devotion to make this dream come true!
So, if you want the AccessibleTravel.gr Team to assist you with any of your vation plans in Greece, please don't hesitate to phone or email with any questions you may have. Contact:info@accessibletravel.gr
ΜΗΤΕ: 0206E60000460500