General Tips - Transportation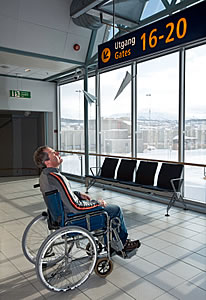 Accessible Travel can help you around Greece with means of transport: plane, Rent-A-Car, bus and taxi.

- transfer with driver from the airport/train station/port to hotel/place of stay and back
- links among different Greek cities by private transport with driver
- private car rental without driver for the whole length of your stay
- availability of private means of transport for half or full day visits and excursions
- availability of private means of transport with or without driver for the whole length of your stay.

Most of these services are especially dedicated to people with disability.
we collaborate with private accessible means of transport rental companies, and are able to arrange accessible services for you, depending on your needs, because our goal is to meet all your requirements!
General Tips : for Wheelchair Users - motorized chairs definitely help make Greece work for the disabled traveler because even relatively flat areas are just that - relatively flat, with the occasional grade. Combined with the usually uneven pavements, motor power may be well worth the extra trouble in transportation.
Slow Walker/Cane/Stroller Users- good shoes are absolutely essential throughout Greece. Be carefull... hard soles won't give you traction on slippery stones and pebbled narrow streets and pavements. Ideally, your shoe should feel ever so slightly "sticky" against a slick surface, usually from a slightly softer rubber sole like athletic shoes.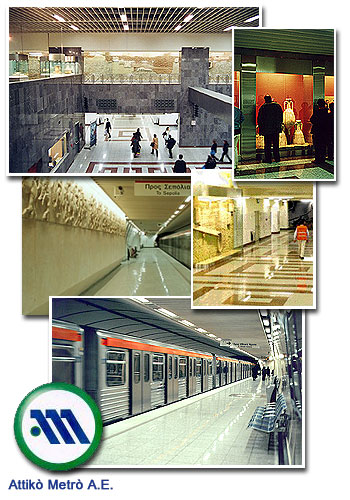 Public Buses: Generally not very accessible, but newer buses on major routes will have a space for wheelchairs and a lift.
Ferries-Hydrofoils- Catamarans : Accessibility varies. Now days Bigger, newer boats will have better facilities. The bigger hydrofoils & catamarans offer better accessibility with airplane-like cabins but with more room.
Athens Airport: Good access in the terminal including marked bathrooms. Electric cars are available for disabled passengers to transfer between the two terminals.
Athens Metro: Good access with elevators from street level to platforms on every station, easy access in the train. The Metro lines are the ideal way to get to the main sites of the historical centre of Athens and more.