Cafe/restaurants
ATHENS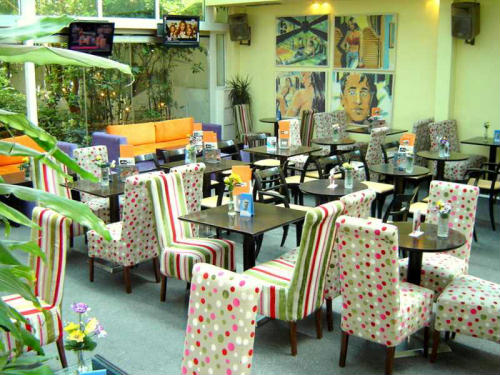 - DIAVLOS Cafe/restaurant in the historical center of Athens at 1, Adrianou street – Thession. An all day Café/traditional restaurant, is combining the warm hospitality with accessibility outdoors and indoors, having also a fully accessible WC.
- DIONYSOS ZONARS Restaurant – across the Acropolis Hill – with the best view of the Parthenon, you can enjoy very good Greek & International cuisine at the accessible indoors of this popular Restaurant which has also fully accessible WC.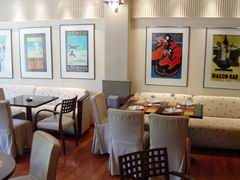 - "PLOUS PODILATOU" Restaurant – at the picturesque Mikrolimano – the old fishing harbor close to Piraeus, with view of the harbor and excellent cuisine, is fully accessible indoors with wheelchair accessible WC.
THESSALONNIKI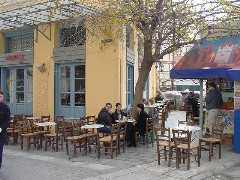 Aristotelous square, the central meeting point of Thessaloniki, accessible to wheelchairs for a nice stroll around the most popular place in town with many cafes accessible to all outdoors. If you like to enjoy your coffee and local pastries and light food indoors… COFFEE SHOP "CIEL" is fully accessible, connecting with the ELECTRA PALACE HOTEL allowing you to access the fully wheelchair accessible WC at the hotel's grand floor.