Naxos island Accommodation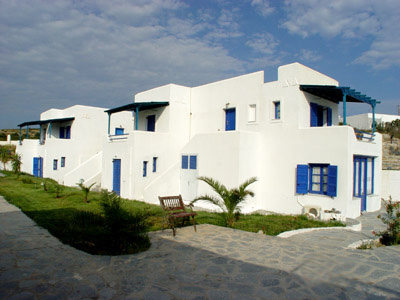 A new complex of ideal, waterfront Apartments and Studios. Built on the beautiful beach of Glyfada in Naxos Island, an ideal location for those seeking an unforgettable holiday.
Accommodation
Offer a choice of 4 apartments with 2 rooms on the first floor, 3 studios and 3 rooms on the ground floor - one suitable for handicap using wheelchair.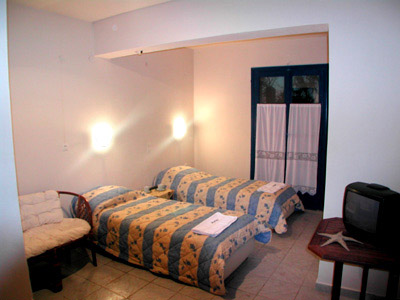 All are equipped with facilities to make your stay as comfortable as possible.You will find these Studios within a garden setting, a pool, bar, barbeque area and onsite parking.
We provide a warm and friendly atmosphere, accommodating the needs of all individuals in a perfect setup for easy wheelchair access and every room can be connected with the other, if needed.
Should you choose to spend your holiday in Naxos, we will do our best to ensure your stay will be a memorable one.
For more information, rates and availability, reservations and answers to your questions about our accessible-friendly accommodation and travel plans, please Contact us: info@accessibletravel.gr