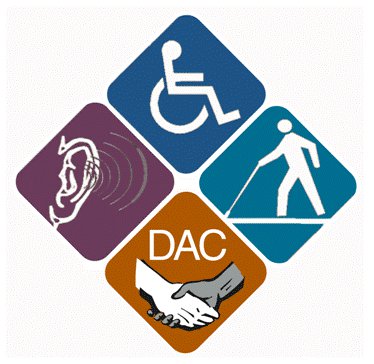 Accessible Greece
A physical disability should not prevent anyone from enjoying a Greek holiday. Below is a guide to putting together a vacation that is accessible for all
---
Consult the experts
Christianakis Travel and Himalaya Travel have many years of experience in accessible tourism. Among other services, they can provide specially equipped vehicles for the transportation of disabled individuals, find accessible hotels,restaurants, nightspots and tourist attractions, as well as put together special tour packages to meet the particular needs of travelers with disabilities.
Himalaya Travel in collaboration with the National Confederation of Disabled People, put together an accessibility guide in 2008, cataloguing all of the tourist attractions and recreational activities that are accessible to the disabled in 52 cities in Greece. It can be obtained for free from ESAEA, or be read online, although it would be a good idea for travelers to call ahead before visiting any attractions or establishments as the information may be out of date.
John Sage is an American who has relied on a wheelchair to get around since sustaining an injury 2001. He has since travelled extensively with his wheelchair to over 120 cities in numerous European countries, including Greece, and has created the website Sage Traveling with the aim of assisting other disabled travelers. The website includes valuable information about the accessibility of major archaeological sites and museumsin Athens, as well as a wealth of useful advice for travelers to the city.
Make use of web-based platforms
Greece4all is one of the most up-to-date online platforms focusing on Greece's accessibility infrastructure. It is aimed chiefly at foreign tourists putting together their own holiday itineraries but is also a valuable resource for Greeks themselves. The platform lists and rates the accessibility infrastructure (or lack thereof) at destinations, businesses and services, so that disabled visitors are not caught out. To date it has focused on six Greek destinations: Athens, Thessaloniki, Crete, Rhodes, Corfu and Halkidiki.
Prosvasis focuses chiefly on mobility impairments, cataloguing the areas that are accessible to wheelchair users. The site is available in both Greek and English. "The situation in Greece is not too bad. Facilities exist – and indeed well constructed ones – but they are not well known to the people they are intended for," says Eftihia Daskalopoulou, the co-founder of the platform.
On both platforms one can find information about beaches, which provide individuals with mobility impairments autonomous access to the sea via SEATRAC systems.These devices allow disabled people to enter and exit the sea on a mechanized seat that travels on a track running into the water. Disabled individuals can thus get in and out of the water at the mere push of a button. The system relies solely on solar power, making it independent of the power grid as well as environmentally friendly. The SEATRAC system is made in Greece by the company TOBEA, having been initially developed at the Laboratory of Applied Mechanics of the University of Patras in 2009. Information about the SEATRAC system, as well as on which Greek beaches it has been installed, is available in both Greek and English on the company's website.
The RollOut city guide was the first web-based effort to catalogue and rate accessibility infrastructurein the region of Attica and features over 1,000 listings of areas accessible to the disabled.
Search for associations and groups
The Guide to Accessible Recreational Activities in Greece produced by the National Confederation of Disabled People includes a list of local groups of people with disabilities: from experience, they know best about all of the existing accessibility infrastructure and facilities in their areas. Questions about the accessibility of a location or about the proper practices for businesses can also be directed to the European Network for Accessible Tourism. While it may not be an official regulatory body (such a body does not exist), the network can draw on the experience of its members to provide you with up-to-date information about any given destination. You could also consult their European Accessible Tourism Directory Pantou, which lists quite a few "undiscovered" accessible facilities, services and experiences in Greece.
Confirm your information
After researching your trip, contact the locations and hotelsyou plan on visiting directly. A hotel may describe itself as accessible because it has a wheelchair ramp leading to the entrance, but will your wheelchair fit through the door to your room or the elevator? Make sure to get answers to questions regarding your specific needs. Many businesses are eager to help and will try to be forthcoming with the details of their accessibility, but may not be aware of the precise needs of people with disabilities and so may provide incorrect or unclear information.
Travel
In Greece many people with disabilities don't dare move about their cities.
"These people do not leave their homes due to the difficulties they encounter, whether these are due the lack of facilities or the obstacles created by their fellow citizens – for example cars parked on wheelchair ramps. But my principle is that you need to get out and be seen if you want something to change in the mentality of your fellow citizens," says Kamil Goungor, founding member of i-Living – Independent Living Organization of Greece. Born with a mobility disability and a user of an electric wheelchair himself, he loves to travel and doesn't appear to let much hold him back. So travel, in and of itself, is a way to promote accessibility for all.
For wheelchair users, travel requires, first and foremost,

good planning:

make use of web-based tools and platforms and draw on the experience of specialized tour operators and travel agents.